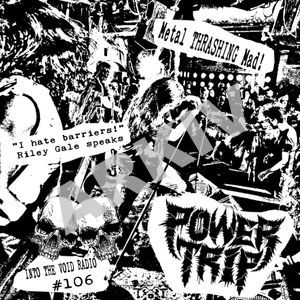 Riley Gale lämnade oss tragiskt 2020 och tomrummet blev stort. Jag hade turen att få prata med honom strax innan skivan "Nightmare logic" släpptes. 
Presentationen från Into The Void Podcast såg ut 2017:
Life is a moshpit in #106. We go head to head with Riley Gale, frontman and vocalist of Dallas crossover heroes Power Trip to talk about getting really close to the crowd, the logic of nightmares and the bands that has influenced him the most. All in this headbanging mania of an episode. Get a neck brace and a helmet ready. You gonna need it.